At SurfingTrophies.com we strive to bring you the largest selection of beautiful surfing trophies and awards anywhere! We design and manufacture all of our pieces at our central U.S. location. Every year, thousands of our pieces are sent throughout the U.S. and hundreds more globally.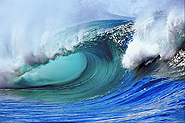 · Surfing Trophies Home
· Central Plasticworks Home
· All About Ordering
· About Our Pieces
· Our Crew
· Custom Awards
· Quantity Discounts
· Shipping Information
· Frequently Asked Questions

"We got the trophies and they look GREAT! Thank you - yet again, a job very well done." A.W., Bermuda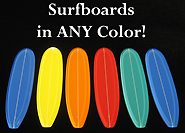 "...an enormous thank you for the trophy, it is absolutely perfect. I will be presenting the trophy (in my husband's honour) and I must say that you have really done him proud. Again a very big thank you." J.R., England

Our Facility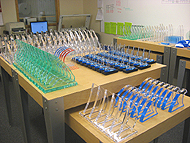 "We got'em. They are AWESOME!!!! Your company has done a wonderful job, we're very pleased. Thank you so much." L.M., Orlando, FL


Gallery 1 - Acrylic 3D Surfing Awards
| | |
| --- | --- |
| | Our acrylic surfing awards can be made in a variety of different sizes and color combinations. We can shape the awards for longboards, shortboards, wakeboards, or even your custom shapes. The surfboards are shaped from clear acrylic, sprayed on the back with color, and mounted to the front surface of the upright. |

The acrylic surfboard trophies pictured below are examples of our work. All pricing shown includes laser engraving of text/logos/images. A complete pricelist is at the bottom of the page. If you need something a little different, just let us know and we will do our best to accommodate your request.
| | |
| --- | --- |
| 11.5"H Shortboard Award, 3/4" thick acrylic upright, $118.95 | 11.5"H Longboard Award, 3/4" thick acrylic upright, $118.95 |
6.5"H Surfboard Awards, 1/2" thick acrylic upright & base, solid colored acrylic surfboards, $54.95 each including lasering.
3D Surfboard Awards, 1/2" thick acrylic upright & base. Available in 7.5"H $64.95, 6.5"H $54.95, 5.5"H $44.95.
| | |
| --- | --- |
| 7.5"H Double Longboard Award, $74.95 | Surfboards available in almost any color |

The pricing & sizing shown below is for the awards we create most often. If you need a different size, just ask, and we will do our best to accommodate you.
Pricing includes all needed lasering & personalization!
3D Acrylic Surfboard Awards, 3/4" thick upright, 1" thick base, longboard or shortboard style
9.5"H (Item #301-223), $89.95
10.5"H (Item #301-224), $103.95
11.5"H (Item #301-225), $118.95 3D Acrylic Surfboard Awards, 1/2" thick upright, 1/2" thick base, longboard or shortboard style
6.5"H (Item #301-213), $54.95
7.5"H (Item #301-214), $64.95
8.5"H (Item #301-215), $74.95