At SurfingTrophies.com we strive to bring you the largest selection of beautiful surfing trophies and awards anywhere! We design and manufacture all of our pieces at our central U.S. location. Every year, thousands of our pieces are sent throughout the U.S. and hundreds more globally.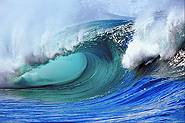 · Surfing Trophies Home
· Central Plasticworks Home
· All About Ordering
· About Our Pieces
· Our Crew
· Custom Awards
· Quantity Discounts
· Shipping Information
· Frequently Asked Questions

"We got the trophies and they look GREAT! Thank you - yet again, a job very well done." A.W., Bermuda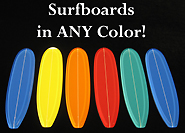 "...an enormous thank you for the trophy, it is absolutely perfect. I will be presenting the trophy (in my husband's honour) and I must say that you have really done him proud. Again a very big thank you." J.R., England

Our Facility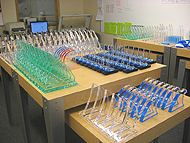 "We got'em. They are AWESOME!!!! Your company has done a wonderful job, we're very pleased. Thank you so much." L.M., Orlando, FL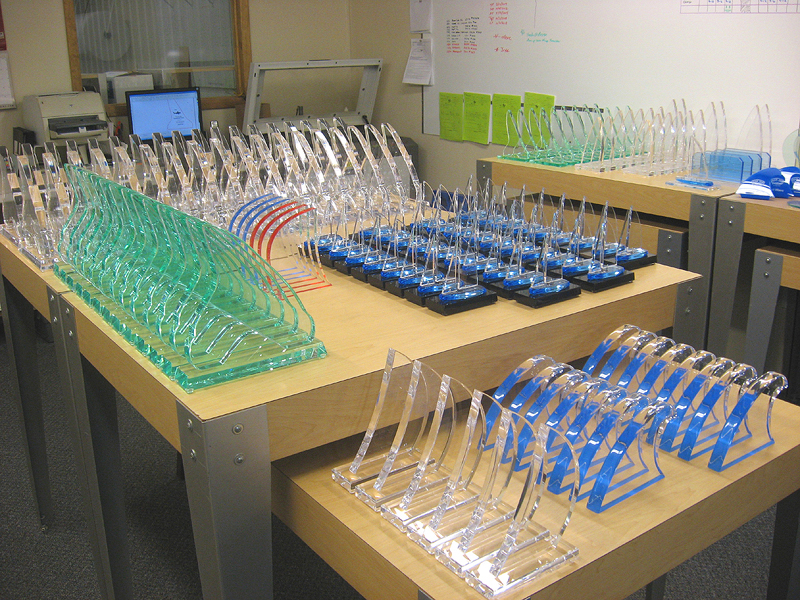 Blank surfing & sailing trophies lined up, awaiting lasering.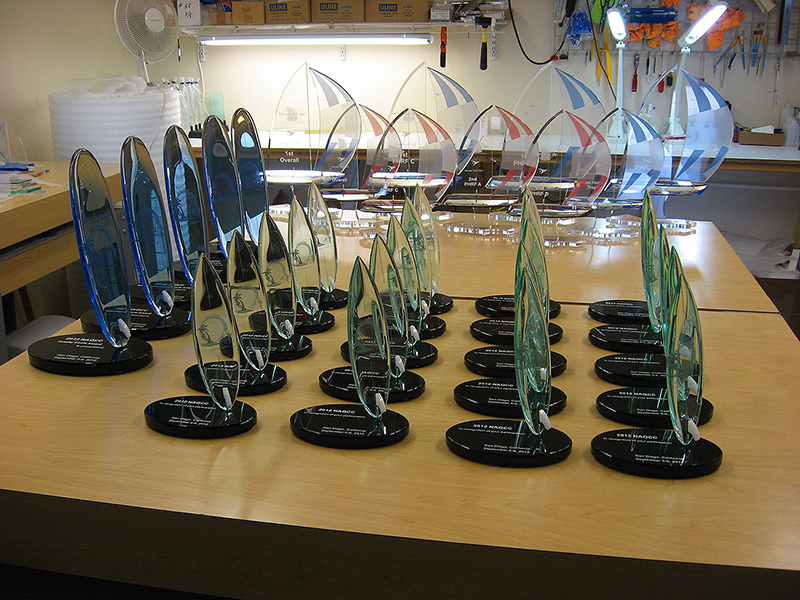 Completed trophies waiting to be cleaned and packaged.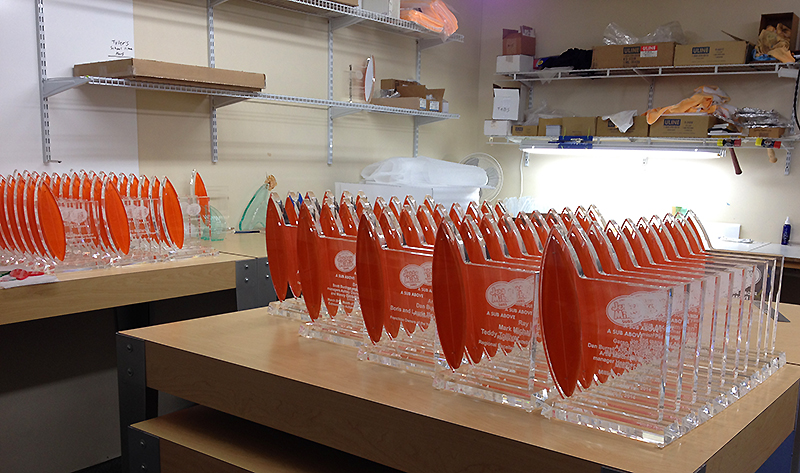 Surfboard awards awaiting the next step - getting fins cemented in place.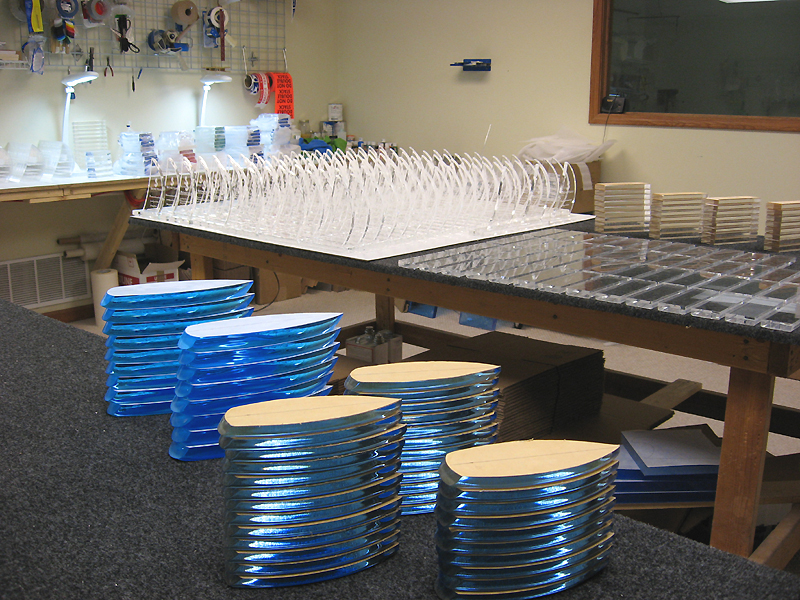 Sailing trophies ready to be prepped for assembly.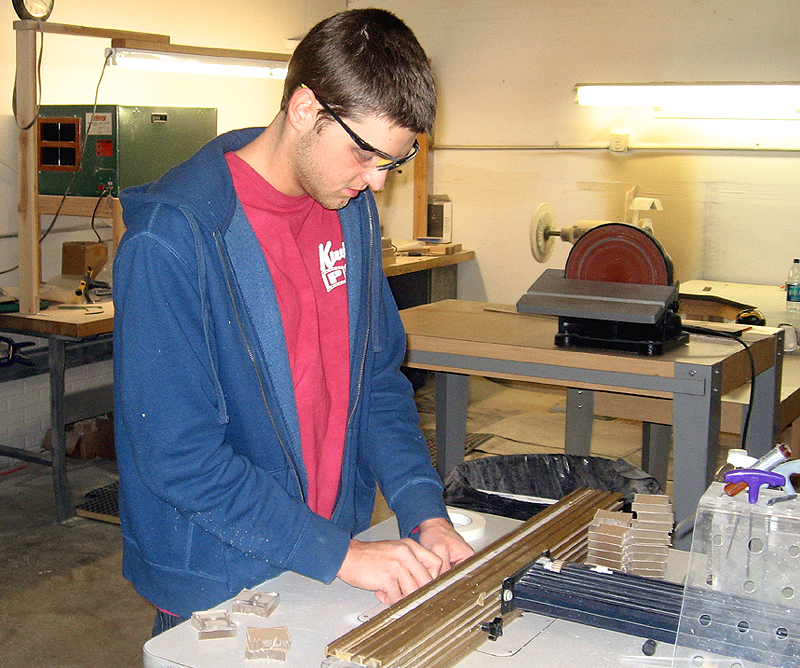 Tyler routing some small, acrylic pedestals (to attach acrylic sailboats to their bases).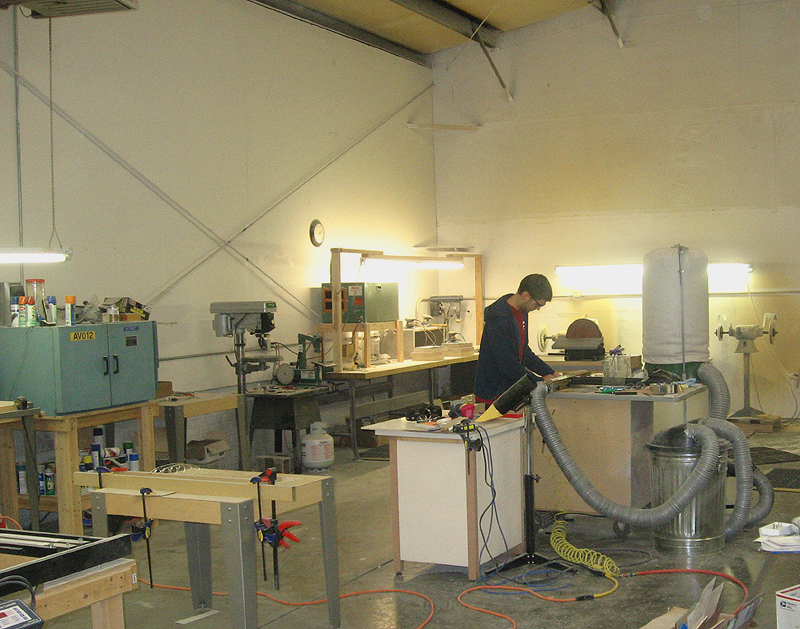 One of our plastic fabrication areas with a line bender, oven, drill press, routers, sanders and buffers.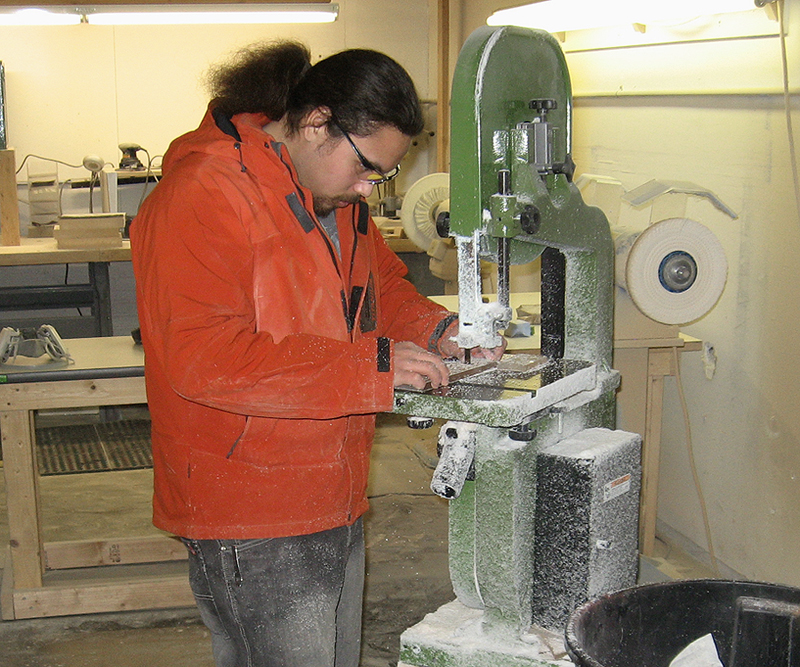 Stephenson cutting out acrylic trophy pieces with one of our bandsaws.