At SurfingTrophies.com we strive to bring you the largest selection of beautiful surfing trophies and awards anywhere! We design and manufacture all of our pieces at our central U.S. location. Every year, thousands of our pieces are sent throughout the U.S. and hundreds more globally.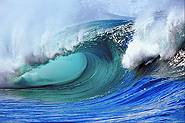 · Surfing Trophies Home
· Central Plasticworks Home
· All About Ordering
· About Our Pieces
· Our Crew
· Custom Awards
· Quantity Discounts
· Shipping Information
· Frequently Asked Questions

"We got the trophies and they look GREAT! Thank you - yet again, a job very well done." A.W., Bermuda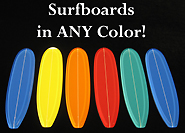 "...an enormous thank you for the trophy, it is absolutely perfect. I will be presenting the trophy (in my husband's honour) and I must say that you have really done him proud. Again a very big thank you." J.R., England

Our Facility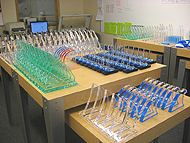 "We got'em. They are AWESOME!!!! Your company has done a wonderful job, we're very pleased. Thank you so much." L.M., Orlando, FL


BARGAIN BASEMENT -- Some GREAT deals for you!
Extra pieces, overruns, stock that we need to move out. We can give you a fantastic deal on them. It's a WIN WIN for both of us!
All pieces INCLUDE any lasering that you would like. There are no other charges other than shipping. When they are gone, they are gone! You can go to the bottom of the page, click the email link and let us know which bargain you would like with the info needed. You can attach a logo (most formats). We will send you back a proof for your approval.

Bargain #1
Jade acrylic Mako shark tooth award
8.5"H x 1/2" thick acrylic, $25.00 each, quantity 4 remaining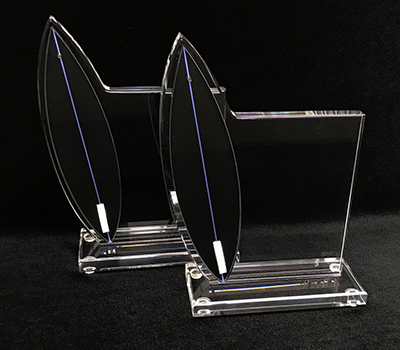 Bargain #2
1/2" thick clear 3D surfing award with black board/blue stringer
7.5"H, $25.00, quantity 1 remaining
8.5"H, $35.00, quantity 3 remaining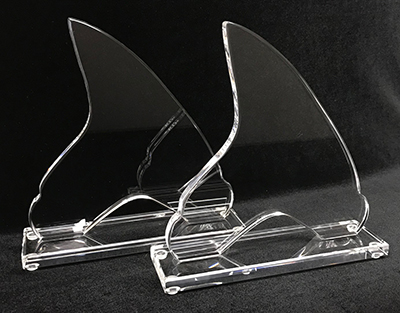 Bargain #3
8"H clear acrylic False Mako tooth
$25.00 each, quantity 2 remaining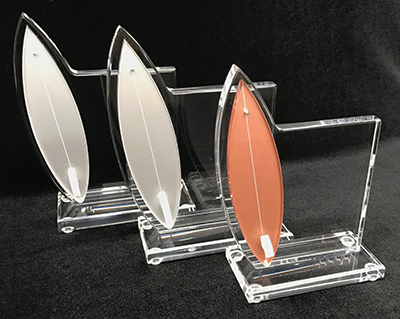 Bargain #4
1/2" thick 3D surfboard awards
7.5"H award with silver surfboard, $25.00 each, quantity 7 remaining
7.0"H award with bronze/copper surfboard, $20.00, 1 remaining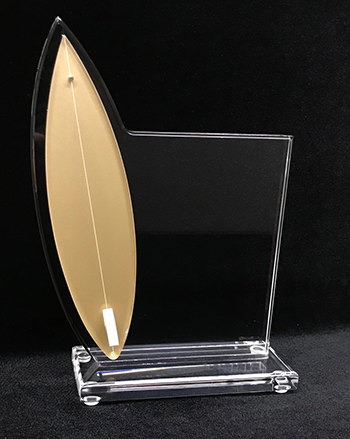 Bargain #5
1/2" thick 3D surfboard awards
8.5"H award with gold surfboard, $35.00, quantity 1 remaining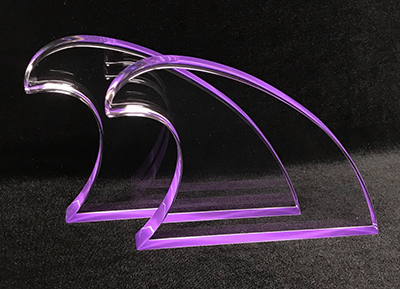 Bargain #6
3/4" thick clear acrylic wave, purple bottom edge
5.25"H, $15.00 each, quantity 2 remaining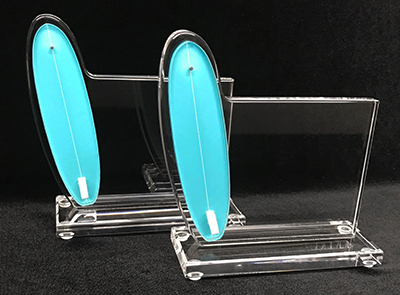 Bargain #7
1/2" thick 3D longboard award, horizontal design
6.5"H with TEAL boards, $25.00 ea, quantity 2 remaining